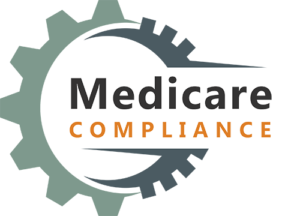 Katie Fox, EVP Medicare Compliance, MSCC, CMSP

April 6, 2021
Today, CMS released the first of several anticipated NGHP User Guide updates. While we have not seen the PAID Act implementation yet, that is sure to come soon. For today's release, we offer the following preliminary thoughts on the updates to the User Guide by chapter:
Chapter 3
The policy language with respect to the acceptance of Ongoing Responsibility for Medicals (ORM) as described in Section 6.4, specifically with respect to periodic payments or one-time settlements to compensate for lost wages, has been clarified (Section 6.5.1).
The discussion focuses on fronting policies and clarifies that the RRE is determined in these situations by who pays the claim. Simply put, for fronting policies if the insured pays the claims, they are the RRE. If the insurer pays the claims, then the insurer is the RRE.
Chapter 4
Section 111 input record errors that previously would result in the record being rejected will now be accepted with the expectation that RREs will submit the corrected information on their next quarterly report. The error codes represent 16 Claimant Information errors, 6 Claim Plan information errors, 20 Claim Representative errors, and 1 TIN Reference File error. What does this mean to RREs? We are entering a new approach to errors – the world of soft errors.
For records that are submitted where the Claimant is seen as an MB=Y, yet the reported claim record establishes a period of coverage before entitlement, a disposition code will now be returned permitting the claim to be reported, rather than the disqualifying error preventing the claim from being reported.
Chapter 5
See above error discussion.
CMS has added a new NF error, CP13, which will serve as a flag to RREs that the NF limit is less than $1000.
See above discussion regarding claim coverage before entitlement.
NF claims may not have values of zeros in the NF limit field (61), such a practice will result in a CP11 error.
The NGHP User Guide may be found here: https://www.cms.gov/Medicare/Coordination-of-Benefits-and-Recovery/Mandatory-Insurer-Reporting-For-Non-Group-Health-Plans/NGHP-User-Guide/NGHP-User-Guide
Reach out to us at MSP@ISGValue.com for more info!
Subscribe to our iBlog on the right side of this page to see future blogs!