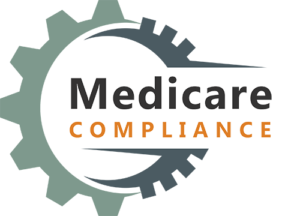 October 8, 2021
Sam Crepeau, Medicare Compliance Counsel, ISG
On October 4th, the Centers for Medicare and Medicaid Services (CMS) began accepting Medicare entitlement effective record dates up to three (3) months in the future for Non-Group Health (NGHP) claims. A copy of the notice text can be found here.
This minor change to reporting will mostly affect the reporting of claimants who are within three (3) months of their age-entitlement date to Medicare (age 65), but could also affect those who become Medicare-eligible for other reasons (Social Security Disability Income, end-stage kidney failure, ALS diagnosis). Prior to this change, Responsible Reporting Entities (RREs) would have an error returned following their quarterly claim report indicating the reported claimant was not yet Medicare eligible and would need to resubmit that record on their next claim report. Now these individuals can be added to CMS' system three months prior to their entitlement date.
This will also affect the eligibility query process by now returning positive eligibility responses for claimants who are queried within three (3) months of their eligibility date, although they are not technically entitled to Medicare benefits yet. While the change is small, it will increase the number of claims subject to Section 111 visibility. At any rate, this change demonstrates CMS' continuing drive to make more use of Section 111 data. We also point out that while RREs may now submit claim records 3 months prior to entitlement, reporting obligations do not begin until the actual date of entitlement and the existence of a reportable event (ORM, TPOC).
ISG leverages the latest technology to be a leader in Section 111 reporting, providing a complete platform to report necessary claim information, as well as providing the tools to manage and control risk. For more on ISG's solutions, please reach out to MSP@ISGValue.com.
Subscribe to our iBlog on the right side of this page to see future blogs!