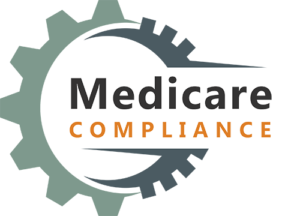 November 2, 2021
Sam Crepeau, Medicare Compliance Counsel, ISG
On October 26th, the Centers for Medicare and Medicaid Service commented on their reporting policies for Non-Group Health Plans with respect to reporting accurate No-Fault plan policy limits. The new policies require RREs to maintain correct No-Fault Policy limits with CMS by sending update records reflecting the correct policy limit if it has changed.
Here's the full text of the alert:
Responsible Reporting Entities (RREs) are accountable for ensuring the information included in their Section 111 MMSEA Mandatory Insurer Reporting submissions is accurate. There may be situations where, depending upon state law or the terms of a given policy, the policy limit may vary. In these situations, the reported Policy Limit should reflect the actual amount the RRE has accepted responsibility for at the time the record is submitted or updated. Just as important, if the Section 111 record needs to be corrected to reflect a different Policy Limit, the RRE should update the record as quickly as possible to reflect the new policy limit. For example, if a policy allows for a minimum amount of MedPay coverage and will only allow a higher amount under certain circumstances, and those circumstances are not yet met at the time of reporting, the RRE should report the lower amount. Should the criteria that triggers the higher policy limit be met after that report, the RRE should update the record as soon as possible. Reporting of an incorrect Policy Limit or failing to timely update the record can put the RRE at risk of non-compliance with the Section 111 reporting requirements. Inaccurate and/or uncorrected information can impact current Medicare claims payment actions.
Inaccurate and/or uncorrected information also places the RRE at risk of recovery actions and increases the burden of proof upon the RRE should it attempt to dispute recovery efforts. Therefore, we advise the RRE to consider contacting their EDI Representative to submit an off-cycle Section 111 report with new policy limit information, rather than wait for their next Section 111 reporting cycle.
Perhaps the most important part about this announcement is the statement in the alert discussing non-compliance with reporting requirements:
"Reporting of an incorrect Policy Limit or failing to timely update the record can put the RRE at risk of non-compliance with the Section 111 reporting requirements."
We know that CMS has yet to implement policies regarding Civil Monetary Penalties (CMPs), but this alert signals that final CMP policies may be approaching. The characterization of inaccurate No-Fault policy limits as putting an RRE at risk of noncompliance with Section 111 reporting requirements would seem to enlarge the scope of reporting violations subject to CMPs.
Currently, the general proposed CMP structure (which can be found here) provides potential penalties for failure to report required data, as well as submitting data in the recovery resolution process that is inconsistent with data submitted to CMS in the quarterly electronic report. We now see that CMS is turning its attention to data integrity by imposing this new policy requiring RREs to maintain accurate No-Fault policy limits in their quarterly claim reports. Going further, the alert specifies that RREs should submit update files, even if off-cycle, to report the updated policy limit.
It will be interesting to see how this requirement is implemented, as updating a policy limit is to be done "as soon as possible" but does not establish how long an uncorrected policy limit may exist before turning into a potential compliance violation. Furthermore, it's unclear how CMS intends to enforce this requirement, particularly considering policy limits that change according to the terms of the policy can only be reasonably interpreted by the RRE.
RREs must be ready for when CMS ultimately decides to roll out the final rules around CMPs to avoid potentially costly penalties. ISG's offers a cutting-edge Section 111 reporting solution developed to handle all aspect of Mandatory Insurer Reporting, as well as comprehensive tools to provide insurers with the most visibility into their potential  exposure as a result of errors. Please reach out to MSP@ISGValue.com for more on how we can be a partner in managing Section 111 compliance.
Subscribe to our iBlog on the right side of this page to see future blogs!