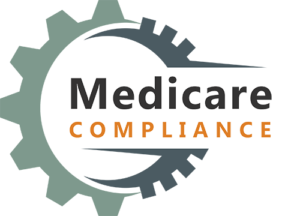 Sam Crepeau – Medicare Compliance Counsel, ISG
April 21, 2021
CMS has long published model language for RREs to collect beneficiary status information from Claimants to assist RREs with their Section 111 Mandatory Insurer Reporting obligations. The Model Language asked the person if they were on Medicare Part A or B, notably not providing an option to choose Medicare Parts C or D for Medicare Advantage and prescription drug coverage, respectively. The new model language now simply asks if the person is enrolled in Medicare without reference to any specific Part.
This is a helpful update as now RREs can more accurately capture Medicare Advantage Plan (MAP) information from claimants by increasing the likelihood the RRE will be aware of claimants having Medicare Advantage coverage, a move that compliments the pending implementation of the PAID Act later this year. It is not always a straightforward request to have a claimant (or their attorney) balk at providing their social security number, particularly if the claimant is unaware the insurer is doing so to comply with federal law. As all readers should know, Medicare Advantage Plans have the same recovery rights that traditional Medicare does when they attempt to recover payments they believe should have been made by a primary insurer, the RRE. This underscores the need for RREs to have effective practices in place to capture as much beneficiary information as possible to avoid unnecessary conditional payment pitfalls.
It is common for many Medicare beneficiaries to know they have Medicare but are unsure of their Medicare ID and thus their SSN is needed to query for their beneficiary information. It should be noted the Model Language also reminds that the last five (5) digits of the SSN may be given if one is uncomfortable giving their full number. RREs may use their own templates to collect a Claimant's beneficiary information, so it is vital now to review your Claimant information collection practices to make sure you are not limiting the choices to traditional Medicare, and that it communicates the purpose that the information is needed for compliance with Medicare law.
This update to the Model Language should help RREs capture the beneficiary status of more claimants and thus assist RREs in better coordinating recovery efforts, permitting them to report more accurate information by capturing MAP information that was liable to be excluded in the past. Newer and younger Medicare beneficiaries are more likely to be only enrolled in a MAP than in traditional Medicare, and their beneficiary status may not be discovered if only asking for traditional Medicare enrollment.
For more information on ISG's Medicare compliance services, please reach out to ISGMSP@isgvalue.com.
Subscribe to our iBlog on the right side of this page to see future blogs!