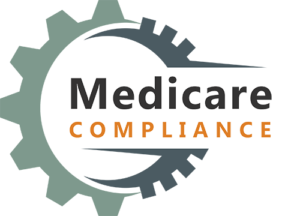 January 13, 2022
Sam Crepeau, Medicare Compliance Counsel, ISG
On January 11, CMS released a new version of the WCMSA Reference Guide (Version 3.5) which readers can find here. It has a single, but very significant update that is eliciting attention from the Medicare Secondary Payer industry….and for good reason.
We'll discuss the content and implications in detail, but first the full content of the new section 4.3 is below:
4.3 The Use of Non-CMS-Approved Products to Address Future Medical Care
A number of industry products exist with the intent of indemnifying insurance carriers and CMS beneficiaries against future recovery for conditional payments made by CMS for settled injuries. Although not inclusive of all products covered under this section, these products are most commonly termed "evidence-based" or "non-submit." 42 C.F.R. 411.46 specifically allows CMS to deny payment for treatment of work-related conditions if a settlement does not adequately protect the Medicare program's interest. Unless a proposed amount is submitted, reviewed, and approved using the process described in this reference guide prior to settlement, CMS cannot be certain that the Medicare program's interests are adequately protected. As such, CMS treats the use of non-CMS-approved products as a potential attempt to shift financial burden by improperly giving reasonable recognition to both medical expenses and income replacement.
As a matter of policy and practice, CMS will deny payment for medical services related to the WC injuries or illness requiring attestation of appropriate exhaustion equal to the total settlement less procurement costs before CMS will resume primary payment obligation for settled injuries or illnesses. This will result in the claimant needing to demonstrate complete exhaustion of the net settlement amount, rather than a CMS-approved WCMSA amount.
There is a lot to discuss with this update, but as a start, the glaringly obvious issue is that this addition to the reference guide clearly is not in accordance with existing laws and regulations.
First, CMS has always maintained that submitting an MSA is voluntary and never required. From the initial promulgation in the 2001 Patel Memorandum to many references throughout the WCMSA Reference Guide, it is repeatedly stated that submission of an MSA for review and approval is an entirely voluntary process.
Second, CMS specifically bars the submission of MSA's unless the MSA and settlement meet their own self-imposed workload review thresholds.
While the above are the simplified but glaringly obvious issues with this addition to the Reference Guide, below we look in more detail why this change should not be permitted without legislative action.
The new Section 4.3 directly contradicts the applicable Code of Federal Regulations speaking to settlements and future medical care. 42 CFR 411.46(d)(2) unambiguously provides permission for parties to agree to apportion parts of the settlement specifically for future medical care.
"If the settlement allocates certain amounts for specific future medical services, Medicare does not pay for those service until medical expenses related to the injury or disease equal the amount of the lump-sum settlement allocated to future medical expenses."
Clearly the regulations provide parties the option to designate a portion of the settlement for future medical treatment. This regulation stands above the rules and policies promulgated by CMS, and therefore should control the extent to which CMS can establish policies like it has just done with this addition to the Reference Guide. CMS cannot, however, contradict the directive in the regulation, particularly here when the regulation is clear with respect to apportioning settlements and future medical care. Needless to say, the regulations and the Federal Medicare statute have not changed, thus it's our belief that CMS has exceeded its rulemaking authority.
It is disappointing to see CMS attempt to characterize non-submit MSAs as per-se attempts to improperly shift financial burden to Medicare. The agency has been made aware of the deficiencies in its standards for approving submitted allocations, which has led to the proliferation of non-submit products that have shown to allocate settlement dollars more efficiently without unreasonably shifting costs to Medicare.
We hope CMS acts to either clarify or defend this change in policy, as it seems destined to face a challenge sooner than later.
Subscribe to our iBlog on the right side of this page to see future blogs!