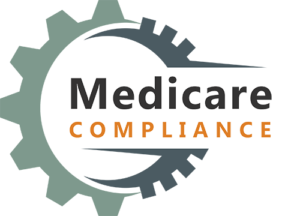 By Sam Crepeau & Stacy Piazza, ISG
June 9, 2021
Today the Centers for Medicare and Medicaid Services (CMS) released a technical alert regarding the implementation of the PAID Act. As a refresher, the PAID Act (Provide Accurate Information Directly Act) was signed into law in December 2020 as a modification to the NGHP Section 111 Query function to additionally include Medicare Advantage Plan sponsor information in the response file for the previous 3 years. Currently, the query response only provides beneficiary eligibility information for traditional Medicare plans.
The HIPAA Eligibility Wrapper (HEW) application for facilitating the query functions across digital reporting platforms will be modified to accommodate the new and additional data fields. This is a significant change to reporting programs, and therefore CMS will release the new software for RREs to begin testing and implementation of the new query response record format. This testing will begin on September 13th, 2021. To support these technical changes, the Section 111 User Guide has been updated to version 6.4, and the 270/271 Healthcare Eligibility Benefit Inquiry and Response Companion Guide has been updated to version 5.5 to reflect the technical changes as well. Both the updated User Guide and the Companion Guide can be found here.
As we have previously blogged, implementation of the PAID Act has been a focus at CMS since its passage, and this announcement, coupled with the PAID Act implementation town hall coming up on June 23rd, shows CMS continues to move forward with the goal of going live with the updates by December 2021, consistent with the PAID Act's one year implementation period. Mentioned above, CMS will be holding a town hall event to present more on PAID Act implementation and will answer questions regarding the new procedures. ISG will be in attendance and will discuss the new information CMS will introduce following the event. For more information on attending the June 23rd town hall, including how to submit questions, please see the announcement release here.
For more information on ISG's comprehensive Section 111 reporting platform, please reach out to ISGMSP@isgvalue.com.
Subscribe to our iBlog on the right side of this page to see future blogs!