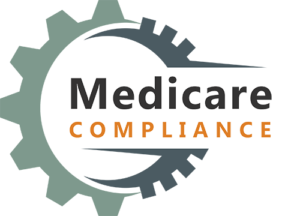 By Katie Fox, MSCC, CMSP & Stacy Piazza, CMSP, ISG
June 11, 2021
Closely following the release of the technical alert for the PAID Act, CMS has released an Update to the NGHP User Guide,  NGHP User Guide Version 6.4, surrounding the criteria for terminating ORM.
The most recent version includes updates to Chapters II, III, and IV, however, most notable is the update to Chapter III, surrounding Policy guidance on ORM termination.
ISG is pleased to see updates to this portion of the User Guide as ORM termination criteria has long been a subject of scrutiny since Section 111 reporting began.
Chapter III: Policy Guidance Updates, section 6.3.2, now includes the following additional criteria for ORM Termination:
Where there is no practical likelihood of associated future medical treatment, which is reflected by meeting ALL of the following:
No claims were paid with any diagnoses codes related to alleged ingestion, implantation, or exposure; and
No claims were paid, for any medical item or service related to the case, within five (5) years of the date of service of any such claim; and
Treatment did not include, nor were any claims paid related to, a medical implantation or prosthetic device; and
The total amount paid by the insurer, for all medical claims related to the case, did not exceed $25,000.
Note: If, at any time, any of the parameters set forth above should no longer be applicable, the insurer must then update the ORM record to reflect that they, once again, have ongoing responsibility for medicals (i.e., update the termination date to all zeroes). Should the case once again fall under these parameters (for example, if five years elapse from the last relevant date of service), then ORM for that case may once again be terminated in accordance with the criteria above.
While this addition will be helpful in terminating ORM for many claims that already meet this criteria, we urge CMS to continue to examine and implement new/additional criteria to terminate ORM. Inability to terminate ORM and conditional payment recovery actions (often unrelated to the original injury) are prevalent issues that warrant ongoing conversations.
Clients should review their claims data to determine if opportunities to terminate ORM exist based on the new criteria.
Contact ISG at msp@isgvalue.com to discuss action plans on how to best implement claim practices to maximize the benefit of the new ORM termination guideline.
Subscribe to our iBlog on the right side of this page to see future blogs!