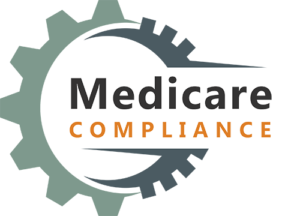 Joanne McCulloch, RN, CCM, MSCC, LNC – ISG
April 28, 2021
The Centers for Medicare and Medicaid Services (CMS) released a new WCMSA Reference Guide version 3.3 on April 19, 2021 and can be found here. This update replaces the prior version of WCMSA Reference Guide 3.2 from October 2020.
Newest updates include:
The CDC (Centers for Disease Control) Life Table was updated (Section 10.3). National Vital Statistics Report, Vol. 68, No. 7, June 24, 2019, Table 1. United States, 2017.
Major Medical Centers table (for pricing of medical facilities) now includes Missouri (a Usual & Customary pricing state) in Appendix 7. The Major Medical Centers table was added in version 3.2 from October 2020.
On WCMSA Portal case access, clarification was added onto case access for Professional Administrators who are not the original submitter (Section 16.2).
Section 9.4.5 of the Reference Guide includes information on pricing intrathecal (pain) pumps. The WCRC follows the most recent guidance from CMS on intrathecal (IT) pump pricing and frequencies, so that pricing now includes necessary pump refills over the claimant's life expectancy.
As of April 1, 2020, all consent-to-release notes must include language indicating that the beneficiary reviewed the submission package and understands the WCMSA intent, submission process, and associated administration. This section of the consent form must include at least the beneficiary's initials to indicate their validation.
Consent to Release documents must be signed (by hand or electronically) with the full name of either the claimant, matching the claimant's legal name, or by the claimant's authorized representative, if documentation establishing the relationship is also provided. It must be a full signature, not initials.
If there is a change in submitter, CMS requires a written release from services by the original submitter and a new signed Consent to Release form authorizing the new submitter (Section 19.4). Both must be provided to continue the WCMSA review process. Professional administrators whose EIN does not match the EIN of the original submitter must contact BCRC to gain access to the case via the WCMSA Portal, or you must submit by mail.
Language around surgeries to be covered by seed money in a structured settlement clarified and updated (Section 5.2). In a structured WCMSA, an initial deposit is required to cover the first surgery or procedure for each body part, and/or replacement and the first two years of annual payments. The initial deposit (seed money) is followed by subsequent annual deposits (or a shorter period if CMS agrees to such), based on the anniversary of the first deposit.
Table-Appendix 4-1 includes a disclaimer regarding the listed resources for reference tools for review that CMS does not endorse any product or service listed.
Table-Appendix 4-1 now includes a link for Conduent Strataware which is the current pricing tool used by the WCRC.
At ISG, we monitor changes and updates from CMS regularly and we are here to assist you with your Medicare Compliance needs.
For more information on ISG's Medicare compliance services, please reach out to ISGMSP@isgvalue.com.
Subscribe to our iBlog on the right side of this page to see future blogs!