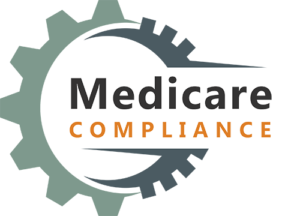 September 8, 2021
Evidence based MSA's are growing increasingly more popular in Workers' Compensation settlements involving Medicare beneficiaries as they provide several benefits:
Expediting the settlement process – While CMS has made great strides over the past 3-5 years in expediting the CMS review process, it is no longer the timeframe that provides the most hindrance to settling a claim. Often times the treatment allowances by Medicare do not align with recognized medical guidelines, manufacturers recommendations or long term appropriateness of certain treatments or medications. This often leads to significantly higher allocations than are truly medically necessary. An evidence based MSA allows for more suitable long term recommendations that gives the most accurate reasonable costs, often enabling the parties to reach settlement.
Defensibility – As noted above, an evidence based MSA can help reduce the allocation while providing defensible long term care recommendations and costs. While it is in fact required by the MSP Act to protect Medicare's future interest in a medically indicated way, the WCMSA Reference Guide clearly indicates in Section 4.1-  "It is important to note, however, that CMS approval of a proposed WCMSA amount is not required". Defensibility and CMS approval are in fact mutually exclusive. Utilizing state treatment guidelines, ODG, and ACEOM and manufacturers recommendations as well as legal strategies, preparing an MSA upon these methodologies provides a sound basis for medical defensibility.
ISG's iVault program is unique and customizable for your claim needs
Administration options – Our iVault solution offers all administration options, from fully professionally administered to assisted self-administration and even an option to forego formal administration support.
Medicare Mitigation – All iVault program options whether professionally administered or not, receive our post settlement Medicare Mitigation support. This includes pharmacy and medical services discount options as well as support for benefit interruption should any issues occur in the future.
Plaintiff attorney engagement – Collaborative discussions if requested to assist in facilitating settlement with an iVault MSA
Certification/Indemnification – While not all evidence based MSA's will warrant certification or indemnification, options are available.
For questions to determine if an iVault MSA may be right for your claim, please contact ISG to determine the best solution to resolve your claim. MSP@isgvalue.com
Subscribe to our iBlog on the right side of this page to see future blogs!