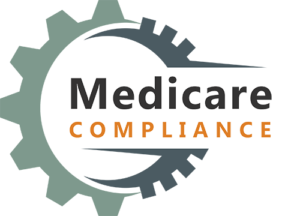 DANVERS, Mass., February 1, 2021 — Insight Service Group (ISG) announced today that it has launched their Medicare Compliance vertical, offering a complete suite of Medicare Secondary Payer (MSP) tools and services. The launch complements and expands ISG's service platform by offering Mandatory Insurer Reporting and Auditing (MIR), Medicare Set Aside Allocation services, Conditional Payment Recovery Resolution, and Administration services. ISG will also provide Medicare Mitigation services to meet the needs of non-submit MSA under the product line iVault.
ISG will provide insurers with the most expansive and integrated approach to claims management, linking early intervention tools with claims resolution. ISG will continue to deliver its technological-based service programs providing a one of kind wholistic approach to claim management. ISG's combination of Investigation, Medical, and Record management solutions, and now Medicare Compliance services provides our clients with a "World Class" service program that is technologically powered through an integrated platform.
ISG Chairman and CEO, Bob Reardon states, "Over the years we have heard our clients asking for a wholistic approach to claims management. We are now uniquely positioned to offer products and services that span the entire claim cycle."
"ISG is a leader in insurance services with an unparalleled focus on client support and a vision for how MSP Compliance services will support the needs of the industry," said Katie Fox, Executive Vice President, Medicare Compliance for ISG. As an industry pioneer and co-founder of the Medicare Advocacy Recovery Coalition, Katie has spent nearly 30 years in the claims industry with a sole focus on Medicare Compliance since 2007.
About Insight Service Group (ISG)
ISG is a national market leader and technology driven service provider delivering a unique combination of Investigation, Medical, Record management as well as Medicare Compliance solutions that offer claim and litigation support to both insurance and legal communities. ISG provides services to insurance carriers, fortune 500 companies, third party administrators, risk management communities and legal defense firms. With over twenty-five years of experience and a comprehensive understanding of the industry challenges, ISG offers targeted, adaptable programs that result in a reduction in unnecessary losses typically from fraudulent claim activity or inflated claim losses. ISG services over 52,000 insurance and claim colleagues and over 20,000 lawyers across the industry. We create impactful solutions and build partnerships based on trust, innovation, experience and accountability.