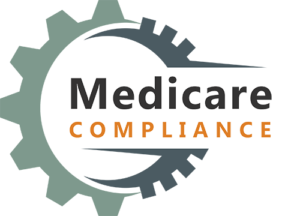 Sam Crepeau, Medicare Compliance Counsel, ISG
Sherrie Villa, Recovery Specialist
What are Conditional Payments?

It is important that an injured person, regardless of claim type, receive prompt medical attention and treatment. The medical provider, for a variety of reasons may be unaware of the underlying claim, thus the bills end up being sent to and paid by Medicare. The Medicare program is authorized to pay medical bills and exercise a right to recover payment for these bills should a primary payer be later identified (42 CFR 411.24). Simply put, Medicare may make conditional payments subject to recovery from the primary insurer. Failure to reimburse Medicare has significant financial implications.
Medicare was given ultimate visibility through the Section 111 Mandatory Insurer Reporting process, which allows Medicare to identify the primary insurer, and therefore from whom they should seek reimbursement. When the primary payor is identified, Medicare's recovery contractor carries out its right to recover. Medicare utilizes Section 111 data, which includes ICD codes associated with treatment, thus it is critical this information is captured and reported accurately. Claimants often receive treatment and services beyond the scope of the insured incident, therefore making it important to only report related ICD codes, as that is the foundation from which Medicare will base conditional payments.
The Conditional Payment process starts with reporting compensable claims to Medicare. Reporting accurate data saves time and money by preventing appeals of unrelated charges. Using the diagnosis codes from bill review data can seem like a win-win, but it can lead to disputes and appeals if not reviewed carefully, potentially exposing the Responsible Reporting Entity (RRE) to monetary penalties (see our February 3, 2021 blog). Bill review data includes all conditions treated and discussed during the provider visit, including conditions possibly unrelated to the claim. Did you know that CMS can hold the RRE responsible for charges unrelated to your claim if the data is reported via Section 111? A conditional payment ledger alone should not be used for settlement purposes, commonly leaving unresolved charges. The conditional payment ledger is simply a point in time list and the included diagnosis can change dramatically. Leveraging an experienced team to walk along side the claim professional will ensure that exposures are identified and resolved.
Incomplete information often presents an obstacle hindering the process of disputing unrelated charges. Typically, the conditional payment ledger lists information pertaining to the provider, treatment, and billed amounts. Claim professionals often have a difficult time reviewing medical records that correspond to these dates of service as they did not pay for the care in the first place, thus they do not have the corresponding medical documentation. ISG is uniquely positioned to leverage their Record Retrieval service used by many folks nationally to obtain medical records. The ISG solution leverages technology and dedicated retrieval resources combined with conditional payment experts produce an innovative customer experience reducing delay and the administrative burden. Sound exciting? Looking for a fresh and efficient way to resolve conditional payments? We can be reached at MSP@ISGValue.com.
Subscribe to our iBlog on the right side of this page to see future blogs!