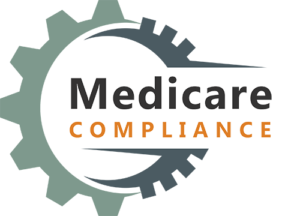 Sam Crepeau, Medicare Compliance Counsel, ISG
May 12, 2021
Two recent federal court decisions weighed in on how Medicare's Secondary Payer (MSP) provision applies in different but important contexts. They illustrate MSP law continues the present challenges to insurers, the judiciary, plan administrators and Medicare beneficiaries. While clarity around the interpretation of the law is welcome, these decisions leave us looking forward to increased policy guidance, rather than waiting for legal processes to run their course.
The on-going battle of Medicare Advantage Organization (MAO) collection firms to collect alleged unreimbursed conditional payments made by MAO plans has recently hit a snag in the 7th Circuit Court of Appeals. As readers of the blog know, the MSP law permits a private cause of action against a primary plan for reimbursement, a provision recently weaponized against insurers by enterprising law firms taking assignments of recovery rights and then seeking double damages on whatever they might collect. In MAO-MSO RECOVERY II, LLC v. State Farm Mutual Automobile Ins. Co., No. 20-1268 (7th Cir. Apr. 20, 2021) (MAO II), the plaintiffs asserted standing by virtue of receiving assignments to recover conditional payments made by the MAO allegedly owed by State Farm. In short order, the court disagreed and opined that MSP Recovery had neither standing nor did the court have jurisdiction to decide the matter.
Looking more at the reasoning of the decision, plaintiffs MSP Recovery failed to show they had standing to bring the case because it could not show enough evidence that they had a valid claim for relief, that being the assignment containing a valid receivable (right to reimbursement). MSP Recovery unsuccessfully argued mere possession of a validly assigned, potentially unreimbursed payment was sufficient. The court demanded MSP Recovery show an example of a conditional payment that State Farm failed to reimburse, which it could not do.
This decision continues narrowing the path these firms might possibly have to realizing recoveries from insurers. As the court notes, MSP Recovery did little, if any, diligence on their assigned recoveries prior to filing suit and hoped to uncover their needed evidence during discovery. Such a practice, to quote one of the justices noting the scores of related cases nationwide, have "all the earmarks of abusive litigation", predictably drawing the ire of the court alongside the dismissal of the complaint.
There is some growing momentum for curbing these lawsuits. With the implementation of Section 111 reporting for over a decade and the looming implementation of the PAID Act later this year, Medicare is better equipped than ever to manage recoveries on its own accord.
The other decision looks at the payer status of guaranty funds. State guaranty funds generally operate by serving as the payer of last resort should an insurer become insolvent or otherwise cannot pay claims. The MSP statute does not mention guaranty funds. Does taking up financial responsibility for a primary plan's insured open them to Section 111 compliance obligations? Even after Ill. Ins. Guaranty Fund v. Cochran, 2021 U.S. Dist. LEXIS 78452 (April 23, 2021), it remains an open question.
Following a 2019 decision out of the 9th Circuit Court of Appeals that found a California guaranty fund not to be a primary plan, and a subsequent endorsement of that decision from CMS (in a letter approving a request from the guaranty fund asking CMS to respect the decision), Illinois Insurance Guarantee Fund (IIGF) similarly asked CMS for its approval that IIGF not be deemed a primary plan for purposes of MSP compliance obligations, relieving it from potential civil monetary penalties for non-reporting and from reimbursing CMS for conditional payments.
In response, CMS refused to offer any opinion on the status of IIGF as a primary plan (while opining that it does not believe the 9th Circuit's decision applies), and IIGF subsequently sued CMS for a declaration affirming they are not a primary plan. The court sided with CMS and dismissed the suit on procedural grounds. It noted IIGF failed to present a claim for reimbursement from Medicare, and furthermore it failed to exhaust their administrative remedies if it disagreed with a claim for reimbursement (which it did not have), thus depriving the court of subject matter jurisdiction over IIGF's claim. All it had was a letter outlining potential penalties and compliance costs it might incur at some undefined future point if it were held to be a primary plan. This did not impress the court as it additionally ruled IIGF's potential losses are too speculative to impart standing.
Illustrated here is that guaranty funds should presumptively view themselves as an applicable primary plan under the MSP law, and therefore will need to make sure they are carrying out their responsibilities to respond to Medicare conditional payments and report claims of Medicare beneficiaries.
As CMS plans to roll out significant policy changes this year, there is no reason to believe we will be seeing any less MSP-related litigation for the foreseeable future. ISG will be at the forefront of new developments and positioned to help guide your organization through the latest MSP policy changes. Please reach out to ISGMSP@ISGValue.com for more on how ISG provides solutions for all MSP-related challenges.
Subscribe to our iBlog on the right side of this page to see future blogs!