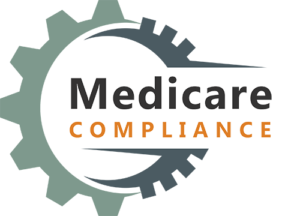 Joanne McCulloch, RN, CCM, MSCC, LNC
May 17, 2021
While the long-term effects of Covid-19 are still unknown, one year later, we are looking at the potential need for Medicare Set-Asides (MSAs) in the Worker's Compensation claims area.
Does the condition of Covid-19 qualify as "work related "or "occupational"? That may depend on the type of employment the worker was engaged in at the time of diagnosis.
There are some areas of employment that seem likely to qualify for such a designation, for instance healthcare workers treating Covid-19 patients who remained quarantined at their medical facilities. But what about other healthcare workers who may have had contact with covid patients but were not quarantined?  What about first responders, workers in "essential" jobs, and even those working from home?
The new question facing the claims adjuster is trying to determine the compensability of these claims in the absence of guidelines and precedent of these types of conditions. Jurisdictional rules vary and may not be specific about what qualifies as compensable for the virus.
Once the determination is made for compensability of Covid-19 as an occupational injury, how do we move to settlement of the claims with the unknown variables presented by this new and still unknown condition? How does this impact future treatment plans and MSAs?  As previously noted, treatment depends on the individual worker and ongoing symptoms, which may be lifelong.  Clear documentation by providers, continued research, and on-going updates to Covid-19 treatment will be necessary to make future treatment allocations.
We are just starting to see Covid-19-related cases in the Workers' Compensation area. Monitoring reporting data and treatment plans on a continuing basis will pave the way for eventual settlements of these cases as the long-term effects of the disease are better understood, and employers improve their initial determinations of compensability.
At ISG, we have Medicare compliance professionals available to help with questions on how to navigate workers' compensation matters related to Covid-19. Please reach out to ISGMSP@ISGValue.com for more on how we can serve your organization's Medicare compliance needs.
Subscribe to our iBlog on the right side of this page to see future blogs!