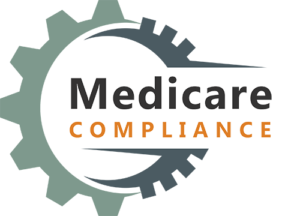 Sam Crepeau, Medicare Compliance Counsel, ISG.
Despite all the upheaval 2020 brought, CMS was unusually busy updating MSP policy with several updates to the NGHP Section 111 User Guides in the waning months of 2020. In keeping with this trend into 2021, CMS recently released another update to the User Guide with significant updates for Section 111 reporting. While CMS provides a summary of the updates, it is worth taking a closer look to see what practical changes they bring for the MSP industry. See here to access the User Guides at CMS.
Chapter 2 – Registration Procedures
This changes one of the four (4) methods for exchanging claim data with CMS. The transmission to CMS Enterprise File Transfer (EFT) via Connect:Direct to GHINY SNODE will be discontinued. This is a technical change that will mostly affect submission agents handling the data exchange for many RREs. For those overseeing Section 111 compliance, make sure your technical experts are aware of the changes in file naming conventions.
Chapter 3 – Policy Guidance
The $750 threshold for reporting TPOCs (settlements & judgments) remains unchanged, as it has for the last several years. This figure has been coming down for the last decade and there's little room to meaningfully reduce it further. A reminder that settlements below this amount where there is no ORM do NOT have to be reported to CMS. Although reporting TPOCs below the threshold is voluntary, doing so begins the statute of limitations period of three (3) years after which recovery against a settlement is time-barred. Consider your risk tolerances as it may be advantageous to report your under-threshold settlement to preclude recovery after the limitations period has run.
Chapter 4 – Technical Information
The Policy Number field (field 54) is now a key field, meaning that it must match the Medicare beneficiary's information on file with the BCRC to not generate a hard error and disrupt the transmission of the entire claim file. If the field value changes, RREs will need to beware of the technical changes required to accommodate this change. Reporting agents should have already been capturing the policy numbers as part of regular reporting, so now it will be essential to maintain the accuracy and consistency of this field.
Chapter 5 – Appendices
RREs now can terminate ORM up to 75 years in the future, provided that the insurance contract allows for this. RREs still cannot submit expected, anticipated, or contingent ORM termination dates, thus the future dated ORM termination must be a certain date. CMS' retraction of the plan to make errors in Office Code/Site ID a "soft" error should be noted to make sure your reporting agent is consistent and correct in filling this field. Downstream problems can arise when correspondence is not received properly and could potentially lead to compliance violations. With the imposition of civil monetary penalties looming, compliance programs must be reviewed to make sure there are no gaps.
ISG's proprietary Section 111 reporting compliance tools have been designed to meet the needs of all employers carrying NGHP coverages. Please contact MSP@ISGvalue.com for solutions ISG can offer to meet your Medicare compliance needs.