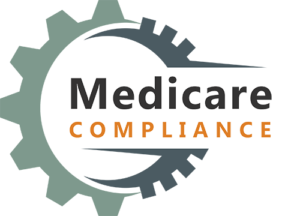 By Sam Crepeau – Medicare Compliance Counsel and Katie A. Fox, MSCC, CMSP – SVP Medicare Compliance
August 10, 2021
Last month, the Centers for Medicare and Medicaid Services (CMS) hosted a town hall discussing implementation of the PAID Act, slated to go into effect December 11th, 2021. While there is much to be discussed regarding the policy changes in the new law, it is helpful to keep in mind what will not change after it goes into effect.
Throughout the town hall, it was stressed on several occasions what will not change in the existing recovery process. Remember, the only modification is to the query response file – it is being expanded to accommodate the Medicare Advantage plan information.
Section 111 reporting obligations remains unchanged. All previous reporting compliance practices should be continued. Keep in mind the new ORM termination rules (find details about the new ORM policy here). Although the PAID Act does not affect Section 111 reporting obligations, it is a good reminder that accurately reporting ORM and ICD codes, is essential to properly managing recovery actions. This will prevent unnecessary conditional payments, help resolve conditional payment recoveries and avoid potential civil monetary penalties.
Another important matter that remains unchanged are benefit coordination obligations with Medicare Advantage plans. The purpose of the PAID Act is to better enable insurers and Self-Insureds to identify and therefore resolve Medicare Advantage Plan recoveries. The new information will be directly provided in the query response file, to include the plan contract information. This eliminates the need to track down MA plan information from the claimant or their attorney. With greater access to Medicare Advantage beneficiary information, recovery practices should be prepared to incorporate the additional MA plan information, as well as prepare for an increase in overall recovery activity.
Of interest is the number of Medicare Advantage plans, and the unique individual recovery approach per plan. Since each of the plans operates separately there is no universal Medicare Advantage recovery contractor. Identification is the start of the process and PAID Act provides a solution to identify the involved plans. ISG's full span of Medicare Secondary Payer Compliance services covers each facet of compliance obligations, including all the changes brought about by the PAID Act (as well as everything that will not change!) For more information, visit our Medicare Compliance page and reach out to us at MSP@ISGValue.com.
Subscribe to our iBlog on the right side of this page to see future blogs!