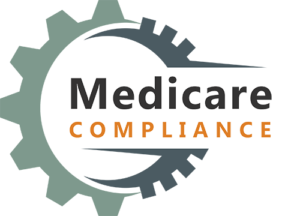 Joanne McCulloch, RN, CCM, MSCC, LNC – ISG
May 3, 2021
Although the long-term effects of Covid-19 are still unknown, one area of the body seems particularly susceptible to complications: the respiratory system.
Causing a wide range of respiratory symptoms such as coughing and shortness of breath, the virus can be spread through the air via respiratory droplets, entering the body through the lungs. Pneumonia and Acute Respiratory Distress Syndrome (ARDS) have been noted in some cases, but the long-term complications of these conditions are still unknown and may include permanent lung scarring (pulmonary fibrosis). People with chronic lung conditions are at a higher risk of long-term effects.
How these long-term respiratory effects will impact anticipated future treatment projections is still unknown but could include annual diagnostic testing such as chest CAT scans, medication and laboratory testing, all the way to lung transplants.
There is also the issue of treatment and cost of long-term respiratory complications, including nebulizer treatments, inhalers, and oxygen. All these therapies are particularly costly, whether it involves basic annual testing, or pharmaceuticals and other goods, potentially eclipsing six figures over the life expectancy of the patient.
As we move toward the future with Covid-19 nationwide vaccination, the goal is for cases and complications to become less frequent as we gain more knowledge and information on the effects of the virus. The need for healthcare providers to perform careful monitoring and early initiation of treatment will be essential in making progress toward that goal.
How does this impact future treatment plans? With so many unknowns and treatment administered case-by-case, making projections will be difficult until we have a better understanding of the typical long-term effects. While the industry has some Covid-19-related diagnostic codes available, it is far from clear how those will be further clarified and developed to account for conditions and treatments associated with long-term conditions. Although treatment needs will vary among patients, all respiratory treatments carry significant costs regardless of how long they are administered, underscoring the need for a smart approach to managing these risks.
At ISG, we have healthcare professionals available to help with questions on how to navigate through the coronavirus and associated treatment plans.
REFERENCES:
https://www.hopkinsmedicine.org/health/conditions-and-diseases/coronavirus/what-coronavirus-does-to-the-lungs
https://www.nhlbi.nih.gov/news/2020/looking-forward-understanding-long-term-effects-covid-19
https://www.uchealth.com/en/media-room/covid-19/short-and-long-term-lung-damage-from-covid-19
https://www.mayoclinic.org/diseases-conditions/coronavirus/in-depth/coronavirus-long-term-effects
https://health.costhelper.com/lung-transplants.html
For more information on ISG's Medicare compliance services, please reach out to ISGMSP@isgvalue.com.
Subscribe to our iBlog on the right side of this page to see future blogs!