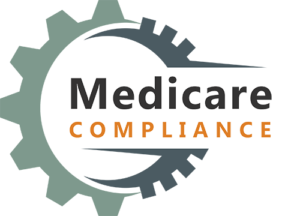 September 20, 2021
Stacy Piazza, CMSP – MSP National Account Manager
How many times have you been ready to settle your claim and find out you need an MSA? Not only do you need an MSA, but you are missing vital medical records that will be needed to prepare the MSA? Or you need to dispute unrelated conditional payments, but lack the medical records that could best support your argument?
Our nationally recognized Record Retrieval Program can bridge this gap! ISG is the only Medicare Compliance Program that integrates a best-in-class Record Retrieval Solution to accelerate the process of obtaining essential medical records while also significantly reducing administrative burden.
While our Record Retrieval Program is primarily used independently for any/all claim needs, its value was considerable to our MSP Program design and our core value of integrated litigation support services.
MSA Preparation
Frequently, records are missing or even non-existent for quite some time prior to settlement. Our Record Retrieval program can lead to the ability to obtain a comprehensive set of records needed to prepare the MSA allocation.
Takeover Claims – Transferring claims from one TPA to another is a leading cause of lack of medical records. While often we can obtain them from the prior company, in many cases we cannot and must rely on requesting records directly from the provider. Direct provider requests can be cumbersome and time consuming for the claim's handler.
Conditional Payments
Many times, treatment occurs before a claim is filed. The records and bills are not submitted to the Workers' Compensation carrier as the medical provider does not have any claim or contact information. ISG can obtain these records and bills up front before they are submitted to Medicare to allow the carrier to make payment, thus potentially eliminating a conditional payment recovery down the road.
The carrier receives a conditional payment letter that includes seemingly unrelated charges; however, they lack the medical records to dispute these alleged conditional payments. ISG's Record Retrieval solution can assist in obtaining both medical records related and unrelated to the injury to assist in filing Conditional Payment Disputes or Appeals.
Not only does our Record Retrieval Solution remarkably reduce the administrative burden on the claim's handler, the most notable benefit will be the faster turn-around time to obtain critical documentation for time sensitive processes. As you know, not only are Conditional payment Disputes and Appeals time dependent, but expediting the MSA process to move forward with settlement of your Medicare claim is critical.
Please visit our website at www.isgvalue.com to learn more about our Medicare Compliance & Record Retrieval solutions.
Subscribe to our iBlog on the right side of this page to see future blogs!