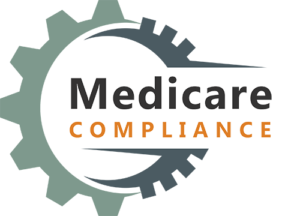 Joanne McCulloch, RN, CCM, MSCC ISG

Katie A. Fox, MSCC, CMSP ISG

With all of 2020 focused on the Coronavirus and now in 2021 with the vaccine, we have witnessed changes to our healthcare system in the US. One of these changes has been the shift from face-to-face provider visits to telehealth visits. Patients are no longer running to the doctor's office unless it is urgent, and are seeing their provider(s) through phones or computers from the comfort of their own homes.  While this approach is convenient for many, it calls into question the impact on workers' compensation claims.
Telehealth visits offer convenience but lack physical examination, putting additional weight on the patient's own description of their health. The combination of stressors may impede the patient's understanding of their depicted condition. Limitations in body language and examination pose challenges to the possible long-term impacts of virtual visits. There is also the possibility that symptoms or changes in condition may not be communicated, which could lead to delayed treatment.
As for Medicare Set Aside allocations, the industry relies on medical documentation to present the claimant's current status and treatment plan in order to make future treatment allocations. If the records are limited to telehealth visits, and do not provide physical examination findings, claim professionals will need to think outside the box to replace the virtual visits.
Could the convenience of virtual visits be outweighed by the lack of physical examinations? Many states continue to adjust fee schedule reimbursements for these visits. One could conclude that telehealth is a more cost-effective option, when looking at a per-visit cost; however, it must be considered if this will delay overall recovery. The per visit cost reduction pales in comparison to the possibility of additional disability days.
As we progress through 2021, the pandemic impacts will continue to be identified. Claims professionals will need to utilize innovative approaches to replace physical examinations. Digital online investigations are a tool that can be utilized to document the claimant's physical representation. This unique approach provides a cost-effective option to ascertain the claimant's condition. This tool is not limited to fraud identification, rather to document the functioning of the patient.
We will continue to share insightful thoughts to managing the pandemic impact.
MSP@isgvalue.com