ISG and Client – Building Value in Insurance Together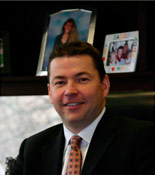 We appreciate the opportunity to service our clients for both Medical Management and Fraud Services.  We understand how critical it is for you to choose the right partner, one that understands your business goals, your unique challenges as well as the dynamic environment our industry faces today. Since the early 90's, ISG has built collaborative and strategic relationships with clients working side by side in creating innovative claims services programs.
Our organization has grown steadily and significantly over the last 10 years and is now recognized as one of the leading Medical Management and Fraud Services organizations in the United States focused on the disability, liability and workers' compensation markets. In order to keep up with these constantly changing markets, we believe it is critical to invest in our business and have built product development plans for the next several years in order to meet this goal and our clients' expectations.