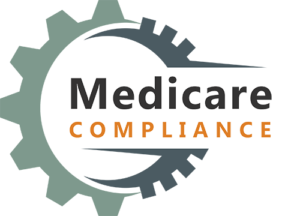 By Sam Crepeau, Esq. & Katie A. Fox, MSCC, CMSP
June 25, 2021
Wednesday the Centers for Medicare and Medicaid Services (CMS) hosted a town hall event, focusing on implementation of the PAID Act. As a refresher, the PAID Act requires Medicare to include Medicare Advantage plan (Part C) and Prescription Drug plan (Part D) information in the query response files. Historically, the significant obstacle has been determining which Advantage Plans have recovery considerations. This has left RRE's in the dark being reactionary to the recovery efforts, which at times means responding to significant litigation efforts including double damages.
Today's town hall marks an important step in seeing these modifications realized, and there was much to cover from the administrators' presentations as well as their responses to questions. The new law tasks CMS with implementing these changes by December 11, 2021.
Details
On June 8th, CMS released the first technical details in an updated version of the NGHP User Guide Version 6.4 which can be found here. The query response file will be significantly lengthened to include the previous three (3) years (from when the query is conducted) of Part C & D information, with a limit of 12 plans identified. While this information is significant and valuable, it should not be seen as conclusive, as beneficiaries may have claims and associated treatments related to the reportable event that precede three years.
Testing will begin on September 13th running through December 10th, which impacts Reporting Agents and self-reporting entities.
CMS will host a webinar discussing testing expectations and details on September 9th
Reporting entities will need to be ready to accept and process the new query response file by December 11th, the go-live date.
Open Q&A Highlights
The PAID Act changes are only with respect to the data made available to RREs in the Query Response File.
Medicare Advantage & Prescription Drug plans will continue to receive only information to identify the primary plan associated with a reportable claim from the Section 111 claim detail record (RRE's quarterly report). This information will only be provided with reported claims and will NOT expand to queried claims.
It was emphasized that nothing about the PAID Act changes quarterly reporting.
CMS recovery actions for Part A&B are unchanged
RRE's are expected to be prepared to receive the full query response file by December 11th.
In summary, there will be a great deal of work for all stakeholders in the MSP industry to be ready for the December 11th implementation of the PAID Act changes. While today's town hall provided a great deal of information regarding what the changes will look like and how they will or will not interact with established Medicare Secondary Payer compliance procedures, there is a great deal that went unspoken. How these changes will necessitate new practices to be established regarding coordinating benefits and recoveries involving Part C & D administrators remains yet to be seen. The reality is that the RREs will now be able to identify involved Plans and should develop sensible approaches to resolve these outstanding financial obligations.
As an industry leader in all aspects of Medicare Secondary Payer compliance, ISG will be at the forefront of the changes brought about by the PAID Act. In subsequent blogs, we will discuss in more detail strategies for coordinating benefits and why insurers will need an experienced and knowledgeable partner to handle the new challenges and opportunities afforded by the PAID Act. ISG has the unique characteristic of being able to handle all aspects of compliance in a customizable manner. Please let us know how we can partner with you for your MSP compliance strategy at MSP@ISGvalue.com.
Subscribe to our iBlog on the right side of this page to see future blogs!