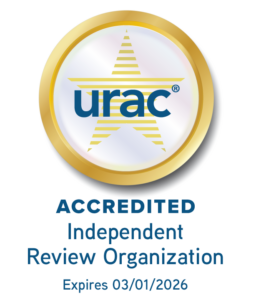 Insight Service Group (ISG), national claim and litigation support provider to the insurance and legal communities, is proud to have renewed URAC accreditation as an Independent Review Organization.
Our re-accreditation demonstrates an industry leading best-in-class component from Organizational Structure and Regulatory Compliance to Information Management, Staff Qualifications and Staff Management, and Consumer Protection and Satisfaction.
Thank you to all of our team members who dedicate themselves to upholding quality standards, your work is appreciated.
To view our accreditation details, click here: https://accreditnet.urac.org/directory/#/accreditation/IRI-7/info